---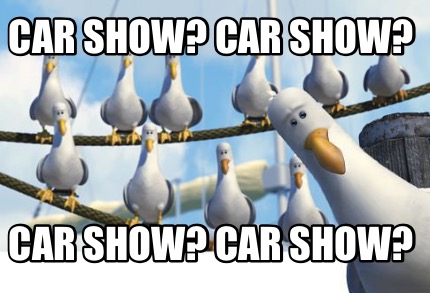 This is a nice List of Car Events in the Philly area. Check often as there are frequent changes. List provided by Ray Jermyn Sr (Hatboro Cruisers).
---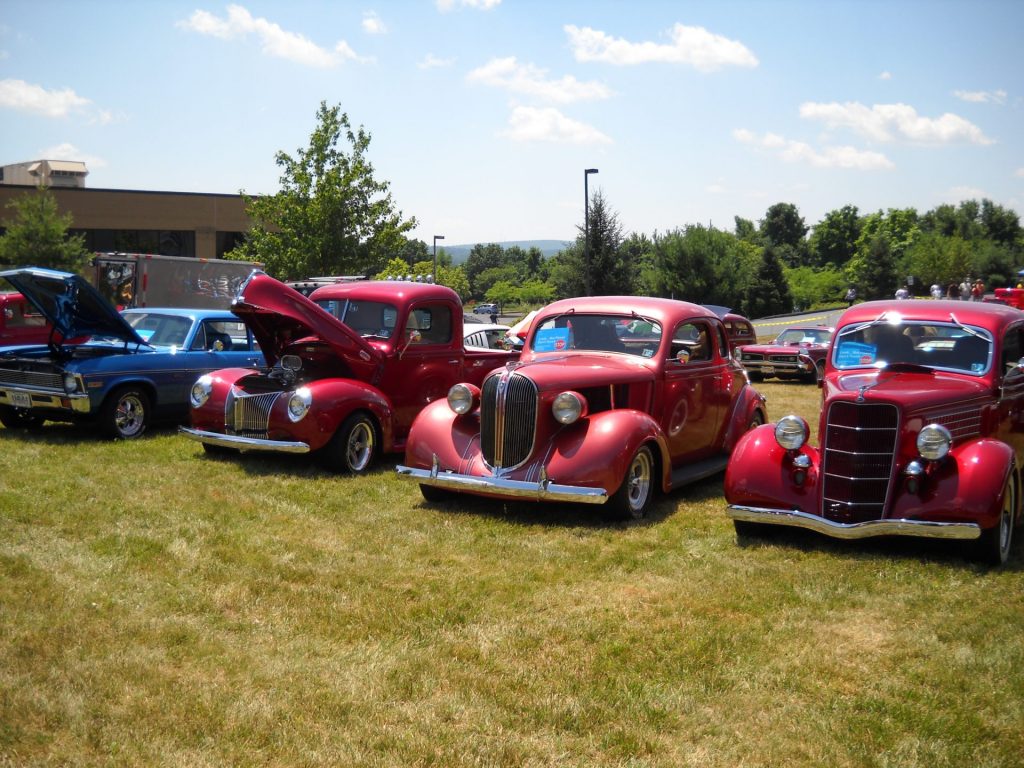 Another nice List of Car Events in the Philly area. Check often as there are frequent changes. List provided by NortheastWheelsEvents.com.
---
Events below are listed in "Date Order:
---
Cars & Coffee @ Old Forge Motorcars

Every Saturday (8am-noon)
1101 N Broad St, Lansdale, PA
---
Cars & Coffee @ Bucks County Exotics

First & Third Saturday of each month (8-10am)
Doylestown Pointe Plaza 1661 Easton Rd, Warrington, PA 18976
---
Doylestown Road Angels Cruise Nights

2nd Friday of each month (Apr 8, May 13, Jun 10, Aug 12, Sep 9, Oct 14 )
Dublin Fire Company, 194 N. Main St, Dublin, PA
5-8pm, Food provided by Dublin Fire Company
---
Down the Road Cruisers Cruise Nights

Every 2nd Friday of the month (Apr-Oct. 6-9pm)
Justa Farms Shopping Center 1946 County Line Road
Huntingdon Valley, PA 19006.
---
Hatboro Cruisers Monthly Car Show

First Friday of each Month @ Valley Square, Warrington, PA
---
Chariots of Fire Car Show

Saturday, May 14, 2022 at Morgantown Classic Auto Mall
---
25th Annual Ambler Auto Show

Sunday, May 15, 2022 on Main St Ambler, PA
---
Springfest Corvette Show

Saturday, June 4, 2022 @ Penn State Lehigh Valley Campus, Center Valley, PA
---
Lansdale Under The Lights Car Show

Saturday, June 18, 2022 on Main Street in Lansdale, PA
---
Doylestown At Dusk Car Show

Saturday, July 16, 2022 @ Center of Doylestown, PA
---
Bucks Food Truck Fest & Car Show

Sunday, June 26, 2022 @ Warminster Community Park
---
Doylestown Road Angels Show

Sunday, July 10, 2022 at Dublin Fire House, Dublin, PA
---
Hatboro – 29th Moonlight Memories Show

Saturday, July 30, 2022, (5-9:30 pm)
Online registration:
Go to the Hatboro Chamber Website homepage: www.hatborochamber.org
Then upper right-hand corner click the red button that says "car show registration"
This will pull up the registration site
Click how many cars you are registering
Fill in every blank space on the form and answer the questions by checking the boxes
Then submit and you are registered
You will receive a confirmation email saying that you are registered.
The chamber gets a printout and then we will send you your check-in letter with a number via snail mail.
***CCDV Members entered in the show should meet at Acme at Moreland and Blair road from 1:00 1:15 pm** We head to Hatboro at 1:30pm. Please preregister for the show ($25). Day of show ($45). PLEASE let me know if you are going to help with PARKING that's why we are getting in early and our usual spot Thanks, Denny Matlack (215-514-4228).
---
Corvettes at Carlisle

Thursday-Saturday, August 25-27, 2022
---
Fiberglas & Steel Show (Macungie, PA)

Saturday, September 11, 2022 @ Macungie Memorial Park
Corvettes, Chevys, & all other GM products.
---
Day at the Beach, Corvette Style (Ocean City, NJ Boardwalk)

Sunday, Sept 11, 2022 @ Ocean City NJ, Boardwalk
Important announcement! Two big changes for this year's show.
Due to Ocean City's Patriot Day event, the Corvettes will be reversed on the boardwalk.
1) we will go up the 5th St ramp. After the show, we will exit using the 14th St ramp.
2) show check-in has been moved to 5th St and the boardwalk. DON'T GO TO THE AIRPORT.
We will have club members at the traffic light at Atlantic and 5th (at the High School) to assist.
---
8th Annual SPCA Car Show Fundraiser

Saturday, Sept 17, 2022 (9-3pm)
Harleysville Walmart Parking Lot (Rt 63 & Rt 113)
---
Peddler's Village Corvette Show (Hosted by Tri-State Corvette Association)
---
A&T Chevrolet Celebration of Cars

Sunday, October 9, 2022 (9a-1p)
A&T Chevrolet/Subaru, 801 Bethlehem Pike, Sellersville, PA
---
John Jack Memorial Corvette Rendezvous at Smithville

Sunday, October 16, 2022 (8am–3pm)
Historic Smithville & Village Greene, Route 9 Galloway Twp. NJ
---
Jefferson Fire Company Car Show

Saturday, November 5, 2022 @ Jefferson Fire Co, 85 School Ln , West Norriton, PA 19403
If you want to go, Contact John Pergine (484-436-1112) & he'll save you a nice parking spot with other CCDV members
---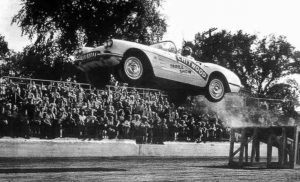 1,403 Visitors since 5-26-2021