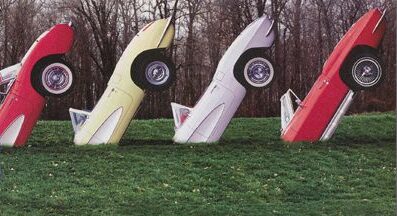 Wednesday, April 19, 2023 (7pm)
Warminster VFW Post #6493 645 Louis Dr, Warminster, PA 18974
4-1-23 (Sat): Breakfast @ Zoto's Diner, Line Lexington, PA
4-15-23 (Sat): 1st CCDV Cruise Night of the year, Warrington, PA !
4-22-23 (Sat): Dinner @Andy's Diner, Conshohocken, PA
4-30-23 (Sun): CCDV @ Reading Phillies Game
March 2023: Gas Cap Newsletter Editor, Treasurer, Membership Chairperson, Activities Chairperson, & Technical Chairperson needed…
Click Here to see the latest CCDV Award Winners
Did your Vette win a trophy? Send a pic to: webmaster@ccdv.com
Our 2023 show is scheduled for Sat, Sept 23, 2023 @ MBIT in Jamison. All new Judging! Sign up now.
3rd Sat of each month (Apr-Sept). See you there.
Email us a pic of your Corvette. It will be displayed on our website.
Send to: webmaster@ccdv.com
20,161 Visitors since 5-26-2021