* Renew your Membership *
To renew your CCDV Membership for 2022…. * Click Here *
Questions?
email: tasimmons@gmail.com
Wednesday, January 19, 2022 (7pm)
Warminster VFW Post #6493 645 Louis Dr, Warminster, PA 18974
(Please Join Us – All are welcome)
1-22-2022 (Sat): Dinner @ Graeme Park Pizza (BYOB), Horsham, PA
2-12-2022 (Sat): Breakfast @ Otto's Brauhaus Restaurant, Horsham, PA
Click Here to see the latest CCDV Award Winners
Did your Vette win a trophy? Send a pic to: webmaster@ccdv.com
Date: Sat, June 25, 2022
Location: Middle Bucks Institute of Technology
More Info: Click Here
We want to hear from our members. Do you have a suggestion for how to improve our club?
Send an email to: webmaster@ccdv.com
volunteer to help our clu

b
We want our members to be involved & happy with the activities that occur within our club. Click Here for a list of Volunteer Opportunities
We had fun in 2021. Looking forward to something new in 2022!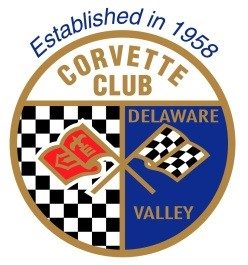 6,080 Visitors since 5-26-2021