---
CCDV Banner at the National Corvette Museum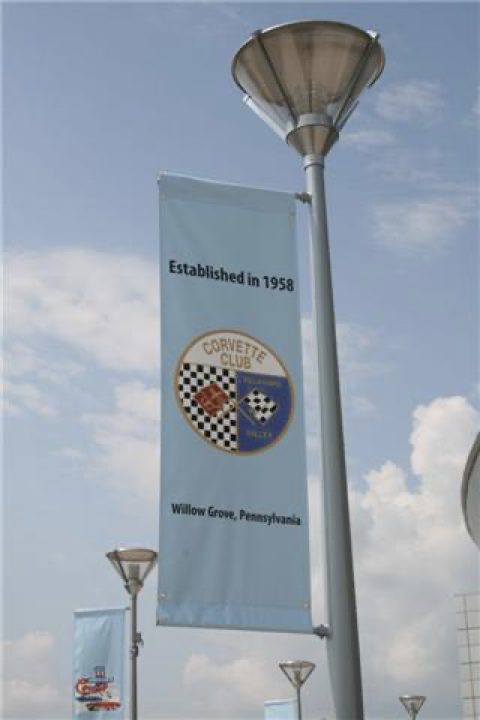 The Board approved a $350.00 donation to the National Corvette Museum that will be used towards their expansion project and in return they put up our banner. It will remain hanging for one year and then will be returned to our club.
---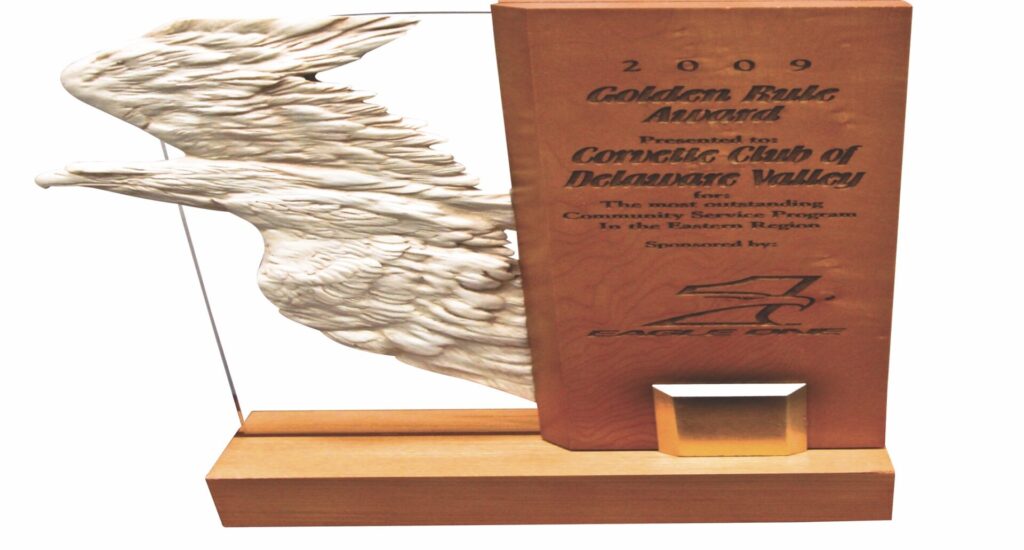 Congratulations: To all CCDV members as we have won this year's Eagle 1 Golden Rule award for the Eastern Region. With this comes the award, boxes of Eagle 1 car products and a $500.00 check to one of our charities. I will give these out every month at the GM meetings as part of the end of night raffle.

How did we win this? With everyone's time and effort to the community either with a club donation or actual time spent with various organizations (SADD, Sunshine Foundation in Orlando, etc).

How did Eagle 1 know about us? For the last couple of years (in December), I've been submitting a nomination form to them and their PR firm listing all our accomplishments throughout the year. There are over a hundred car clubs in the US that compete for one of four awards in which one is a Grand Prize winner. All winners get boxes of products and $500.00 dollars for one of our charities except the Grand prize winner gets $1500.00. Would you believe the Grand prize went to a Mustang club?

I really felt good when I got the call from their PR firm in Los Angeles telling me that CCDV won. As everyone knows I will do whatever I can as President to promote a 'Premier' club and its members. Thanks, Ed Bonk
---
MOTORTREND Magazine Cover & Article (September 2009)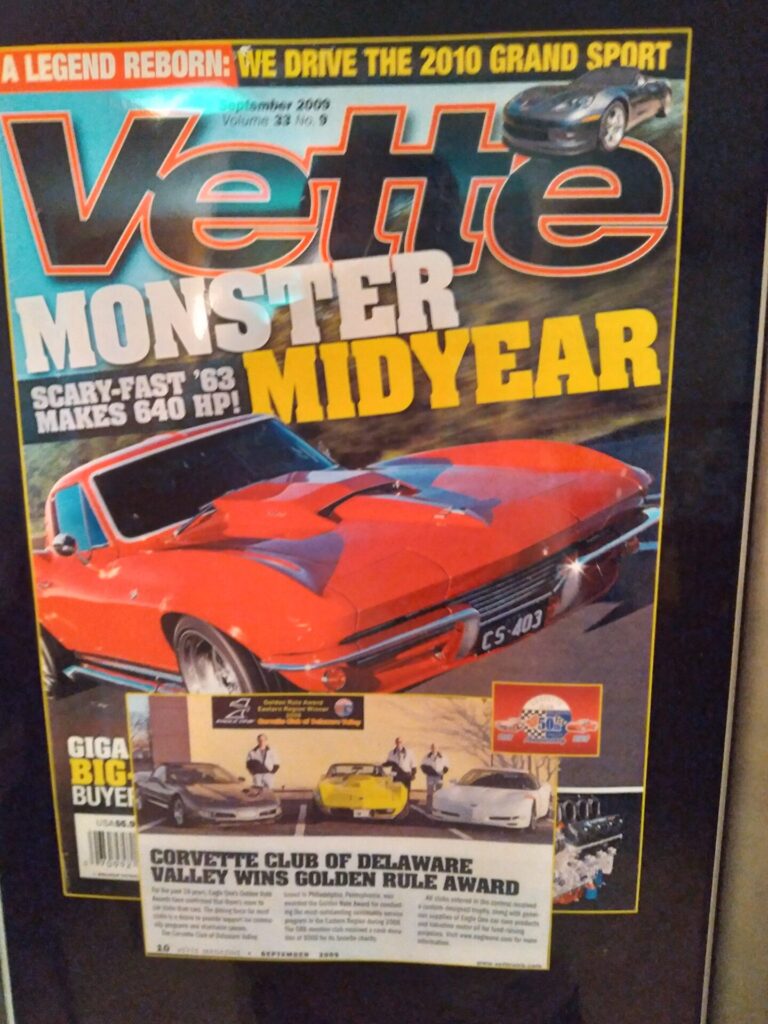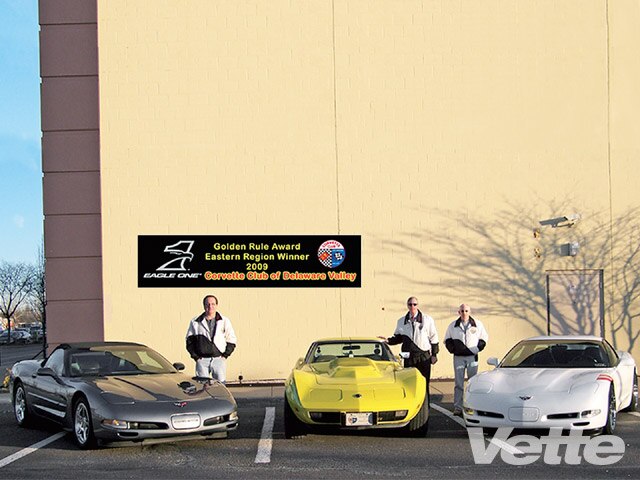 Corvette Club Of Delaware Valley Wins Golden Rule Award
For the past 16 years, Eagle One's Golden Rule Awards have confirmed that there's more to car clubs than cars. The driving force for most clubs is a desire to provide support for community programs and charitable causes.
The Corvette Club of Delaware Valley, based in Philadelphia, Pennsylvania, was awarded the Golden Rule Award for conducting the most-outstanding community service program in the Eastern Region during 2008. The 588-member club received a cash donation of $500 for its favorite charity.
All clubs entered in the contest received a custom-designed trophy, along with generous supplies of Eagle One car-care products and Valvoline motor oil for fund-raising purposes. Visit www.eagleone.com for more information.
---
Cavalcade of Corvettes @ MBIT, Jamison, PA (June 2009)